Welcome to Zhegang's personal web page. i hope, it should be the window for everybody who wants to know my daily life in the States, my academic achivement in SJSU, and my career goal in the very near future...
&nbsp
&nbsp
&nbsp
"...dark is dying, and dawn is right there...
Are you tired, do you feel cold my friends?
Come on in and take a rest..."
&nbsp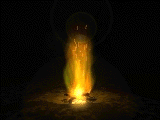 ---
Copyright © 2000 Zhegang Wang. All rights reserved
Page set up on April 30,2000.